Composite tension-resistant insulators are suitable for use in polluted areas, especially in heavily polluted areas. They have high tensile strength, good anti-fouling performance, easy installation and use, etc.The line fittings are tightly connected.


Technical parameter table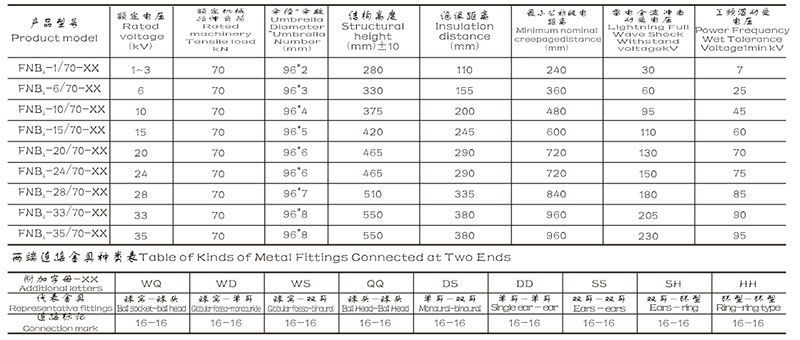 Instructions for ordering:
1. Please specify additional letters in the model according to the requirements of both ends;
2. You can make and match the two ends according to the requirements of users;
3. Silicone rubber color red is the default.
Online Messages
Related Products